I can't really find a day that goes without me listening to music. I like to set a soundtrack for the days of my life. Depending on my mood, I could go from a popular moroccan song to Bach in 2 seconds. However, my favorite music genre remains Hip Hop & Rap.
If I had to rate 2016 in terms of music, I'd probably give it a 8/10. Here i am my top 2016 albums.
6/ Majid Jordan – Majid Jordan
I have first discovered Majid Jordan on their featuring with Drake on the worldwide famous "Just hold on, we're going home", I have following them since and luckily they dropped an album in the beginning of 2016. I streamed it for days.
5/ The Sun's Tirade – Ishaiah Rashad
This album is a surprise to me, I was in a coffeeshop that day in Shoreditch London and they were playing this music, I just shazamed it as a beginner and run into this guy called Ishaiah Rashad, I haven't been surprised later after I understood he was in Top Dawg Entertainment along with Kendrick. If you haven't listened to this album yet, you definitely need to do it asap.
4/ The coloring book – Chance The Rapper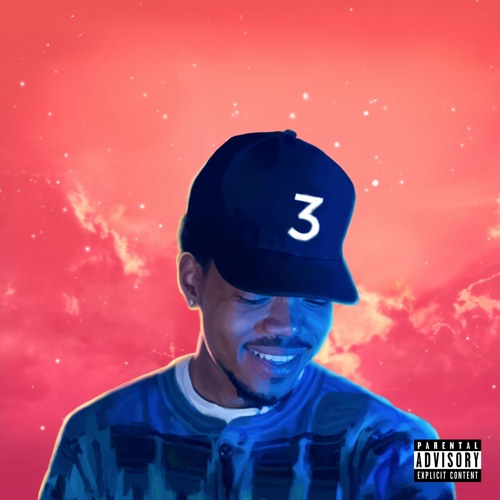 We understand why Beyoncé love this dude this much, he is extremely talented and this album is a pure joy.
3/ Life Of Pablo – Kanye West 
I was happy to find some old Kanye in this album because we missed the old Kanye, I enjoyed every single song. "Ultralight Beam" is a pretty exceptional debut.
2/ Anti – Rihanna
When I first listened to ANTI, I didn't like it that much, it was just an unusual Rihanna.  I gave it another shot a few days later, it is today the most stream album on my playlist in 2016 🙂 A CLASSIC !
"Kiss it better"  is probably my song of 2016, I also loved how Rihanna plays the "love on the brain", it couldn't better describe the modern situation of love.
1/ Blond – Frank Ocean
I mean … What more can I say ?
I have been waiting for Frank Ocean to drop this album for over a year, he dropped it by surprise on a lovely day of summer and it couldn't be better. Another classic !